I need to apologize to a filament manufacturer for blaming their filament. Turns out my stock CR-6 extruder wasn't extruding as consistently as it once was. I took it apart and and upon closer examination demonstrated that the gears were full of ground up filament. and the spring wasn't taught as it once was. Having removed the ground up filament, and trying some reliable filament (thank you atomic filament I love your stuff). http://www.atomicfilament.com
It may be hard to see but some of the lines are barely even there. It was not consistent; If I pushed on the filament with my fingers and force fed it into the extruder, I could get consistent lines, but stock was not gripping the filament anymore.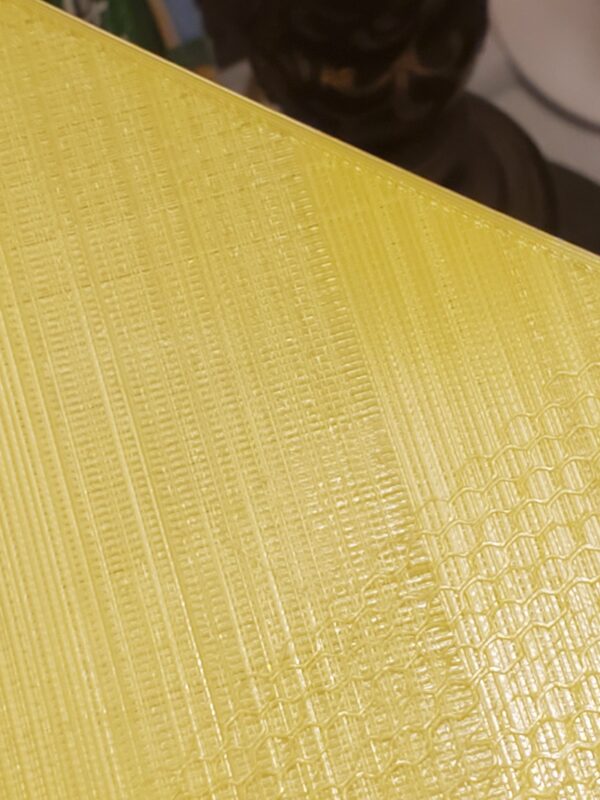 During the kickstarter I did order a replacement extruder because I thought the design was novel. But now that I've got a couple hundred hours printed on this thing. It just doesn't feel as durable as I hoped it would. There's no real way to adjust the tension of the spring, and i've struggled getting filament to feed through it on occasion.
I've really been spoiled with my Micro Swiss direct drive on my CR-10S, that has hobbed gears that look like it could feed anything down to the hot end. In the end I've ordered a new extruder instead of going down the CR6 extruder again.
This is what I ended up getting
Upgraded Creality Ender 3 All Metal MK-8 Extruder Feeder Drive1.75mm Filament for Ender 3 Pro/3V2/5/5 Plus/Pro, CR-10 Series, CR-10S, CR 20/20 Pro 3D Printer, Gray Aluminum Block Bowden Extruder https://www.amazon.com/dp/B07WHYBVJ5/ref=cm_sw_em_r_mt_dp_fmGQFbPB9D545